Duo, trio, quartett,...
---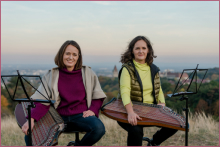 Kutter & Laister-Ebner
Since my years in education I have teamed up with my sister Monika Kutter in a duo. Technical perfection and exploring new avenues, these are the main objectives of our formation. Discovering our limits in playing the instrument and crossing them is what's driving us. Modern music literature from blues, jazz and popular music is part of our repertoire, and so are modern, traditional and specific Viennese music, as well as arrangements from Baroque up to the 21st century. We arrange readings, opening events and render a special touch to any festivity with our music. We play on any stage from cellar theatre to a stage on a lake and we arrange concerts and theatre productions.
Based loosely on Farkas and Waldbrunn: "Listen to it!"

YouTube: Vogerl am Bam und Kaisermühlen Blues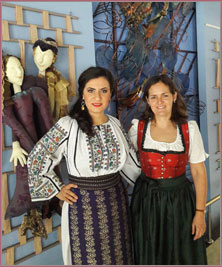 Vica & Laister-Ebner
Voice and Zither – surprising and exquisite combination of sound colors, 44 musical cords (2+42) which seem to be made for each other. Nowadays, when our times are filled with stress, noise and never-ending speed, the Duo Rodica Vica & Barbara Laister-Ebner offers you a concert program composed of lullabies from all over the world. The program can be described as cosmopolitan and intimate, the duo performing renowned musical highlights by Brahms, Mozart, Schubert, Strauss, Schumann, but also introduces the audience into the atmosphere of the mesmerizing lullabies written by Ives, Lorca, Bretan etc.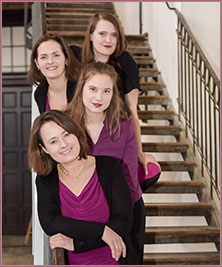 Tremblazz
2 Zithers, voice and percussion (and some other instruments). The formation, the sound experience and the programme are extraordinary.
Read more...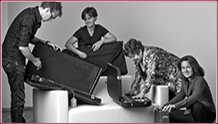 Viennese Zither Quartett
Four virtuosos among themselves, who will touch you through their repertoire, the Viennese literature and the classical period.
Read more....